Doctors & Staff
Margaret Beeson, ND
"We serve patients best by bridging the gap between conventional and traditional medicine and dentistry."
Education
Doctorate of Naturopathic Medicine – Bastyr University, Seattle, WA
Homeopathic and General Practice Residency – University Health Clinic, Seattle, WA
Nursing and Pre-Med – San Francisco School of Nursing; University of California-Davis; California State University-Hayward
Physician Assistant Training – U.S Navy Medical Corps
Midwifery – Bastyr University; Royal Hospital, London; St. Martha's and St. Philomena's hospitals, Bangalore, India; Beatrice Smulders, LM, Amsterdam, Netherlands
Expertise
Primary care, family medicine, women's health, connections between dental health and chronic illness
Licensing/Certification
Licensed Primary Care Naturopathic Physician with Childbirth Specialty – Montana Alternative Healthcare Board
Midwifery Certificate – Bastyr University
Midwifery License – State of Washington
Professional Activities
Former Chair – Montana Alternative Health Care Board (overseer of naturopathic licensing, training, and practice)
Affiliate Professor/Residency Director – Bastyr University
President/Co-Founder – Naturopathic Education and Research Consortium (NERC) (nonprofit dedicated to increasing post-graduate training, residency, and clinical practice opportunities for NDs nationwide)
President of Paul Gardner Veteran's Pain Relief Foundation – Nonprofit to bring options to veterans to address chronic pain.
Career Summary
The founder and owner of Yellowstone Naturopathic Clinic, Dr. Beeson is a national leader in efforts to advance the quality of naturopathic care and integrate conventional and alternative medicine for patient benefit. She brings 40 years of medical experience to her practice, including a 20-year career as a nurse, certified midwife, physician assistant, and nutritional consultant. Before completing her naturopathic training at Bastyr University, she served in the U.S. Navy Medical Corps, and worked as a hospital and private practice nurse involved in surgery, recovery, acute and chronic care, ICU, psychiatry, allergies, nutrition, and environmental medicine. Dr. Beeson is committed to her Montana community, advancing clinical training for NDs, and collaborating with the conventional medical community.
Awards
Memberships
Montana Association of Naturopathic Physicians
American Association of Naturopathic Physicians
---
Dr. Samantha Pryor, ND
Education
National University of Naturopathic Medicine – Certificate of Residency Completed
Doctorate of Naturopathic Medicine- University Of Bridgeport School of Naturopathic Medicine
Brigade Combat Team Trauma Training Course
Health Care Specialist- Recommendations for Flight Medic Training
Applied Suicide Intervention Skill Training
Emergency Medical Technician Training
University of Texas at Arlington- Bachelors of Science in Biology
Expertise
Botanical Medicine, Nutrition, Homeopathy, Physical Medicine, Generative Medicine, ALS, Regenerative Joint Injections with Prolotherapy and PRP
Licensing/Certification
Licensed Primary Care Naturopathic Physician- Montana Alternative Healthcare Board
Local Radiation Safety Officer Certification
Applied Suicide Intervention Skills Training (ASIST) Certification
Regenerative Injection Training Course and Certification
Awards
The Academic Achievement Award- Highest GPA for UBSNM
Army Commendation Medal- Role at Fort Bragg
XVII Airborne Corps Certification of Appreciation- Top CBRN Room on Fort Bragg
The Army Achievement Medal- Operation Readiness Assessment Inspection
The Army Achievement Medal- Change of Command Inventories
The Army Achievement Medal- 525th BSTB Organizational Day
The Army Achievement Medal- Training Room NCO and Mail Room Supervisor Accomplishments
Certificate of Achievement- Change of command Tasks
Certificate of Achievement- Commandant's List
Professional Activities
Essentials of Acute and Chronic Prescribing Course
Advocate for Naturopathic Doctor's rights at the national level with DCFli for multiple years
Amyotrophic Lateral Sclerosis: Microbiome Alterations published in the Naturopathic Doctor News and Review- July 2021
Amyotrophic Lateral Sclerosis: Microbiome Alterations in SOD1 ALS published in Naturopathic Doctor News and Review- September 2022
Career Summary
Dr. Samantha Pryor is a licensed Naturopathic Doctor in Montana with a passion for treating the whole person bringing them back to health. Her background as a healthcare specialist in the Army gave her a lot of experience treating many acute infections and injuries, chronic pain issues, mental health issues, and even emergency medical situations. During her time in the Army, she became interested in nutrition. While serving overseas in S. Korea was the first time she encountered botanical medicines. During a trip in China, she developed acute gastroenteritis (gut pain and diarrhea) and was treated with botanical medicines which really piqued her interest in botanical medicines. So, when she came back to the United States at Fort Bragg, NC she was in a bookstore when she found a book about naturopathic medicine. Reading that book she learned naturopathic doctors are experts in nutrition and botanical medicines, This began her journey to become a Naturopathic Doctor.
Dr. Samantha Pryor graduated in 2019 from the University of Bridgeport School of Naturopathic Medicine as Valedictorian and having a specialty in Generative Medicine. She then completed a residency for 1.5 years at her alma mater through National University of Natural Medicine. After completing the residency, she maintained her naturopathic doctor license in Connecticut and practiced 2 years treating a variety of health conditions including Amyotrophic Lateral Sclerosis (ALS) which she has been honing her knowledge about since 2015 when her father was diagnosed with ALS to go on and pass away 1 year later. That propelled Dr. Pryor to publish 2 studies on ALS to promote increased knowledge among providers who treat individuals with ALS.
March of 2023, Dr. Pryor joined the Yellowstone Naturopathic Clinic as an associate. She is excited to work with the wonderful people of Montana. Also, she is currently writing a book on how to break cycles of abuse and heal after having to learn how to break and heal from her own experiences with cycles of abuse. Outside of work you will catch Dr. Pryor drinking her tea and enjoying the outdoors. She loves gardening, hiking, and of course reading as she is a classic bibliophile since youth where she developed her love of books to escape from painful emotions.
Languages 
English
Spanish- Speak, read and write with high proficiency
Memberships
American Association of Naturopathic Physicians
Sierra Club Member Connecticut Chapter
The United State Army Chemical Corps Regiment Member
The United States Army Medical Department Regiment Member
Delta Zeta Alumni
---
Autumn Dugas, ND
"Cancer is not a death sentence, rather it is a life sentence, and the gift of time is the precious gift of all" – Oncology patient from North Carolina
Education
Naturopathic Oncology/Family Medicine Resident – St. Vincent Cancer Centers of Montana and Yellowstone Naturopathic Clinic, Billings, Montana
Doctorate of Naturopathic Medicine – Bastyr University California, San Diego, California
Functional Medicine certification training- The Institute for Functional Medicine
ER and urgent care preceptor – Big bear Hospital, California
Bachelor of Science, Cell/molecular biology with a minor in Chemistry – Appalachian State University, Boone, NC
Expertise
Naturopathic Oncology, Women's health including hormone health, Pre and Post-natal care, Fertility, Pediatrics, ADHD, Autism, Regenerative medicine to include join injections, Rejuv injection and facial microneedling , Primary Care, Family Medicine, Autoimmune disorders with a focus on thyroid conditions, Chronic Infections, Digestive Disorders, Endocrine disorders with a focus on diabetes, Cardiovascular health, and Mental Health.
Licensing/Certification 
Licensed Primary Care Naturopathic Physician – Montana Board of Alternative Healthcare
Functional Medicine Certification training- The Institute for Functional Medicine
Advanced Intravenous Therapy Certification
Biofeedback Therapy Certification
Craniosacral Therapy Certification
Specialty Training
Advanced training in Regenerative and Aesthetic Injection Therapies including PRP hair restoration, PRP facials and joint injections with Prolotherapy, PRP and Stem-cells.
Advanced coursework in Functional Medicine, Oncology, Women's health, Pediatric and Pediatrics homeopathy, Environmental Medicine, Biofeedback, IV medicine, Evidence informed diet and lifestyle modifications, Digestive Health with a focus on small intestinal overgrowth (SIBO), intestinal fungal overgrowth (IFO) and mast cell activation disorders.
Career Summary:
Dr. Autumn Dugas is a licensed Naturopathic Doctor with a variety of clinical interests and ability to treat a broad range of diagnostic concerns. She received her Doctorate of Naturopathic Medicine from Bastyr University in San Diego, California in 2022 and joined the Yellowstone Naturopathic Clinic as a Family Medicine/Naturopathic Oncology resident. Her journey into Naturopathic Oncology began with her best friend's cancer diagnosis at age 22. It was during this time Dr. Dugas was inspired to cultivate an environment in which naturopathic and conventional treatment approaches could be utilized in harmony to support positive treatment outcomes, proactive prevention, and the empowerment of a thriving population. Dr. Dugas works with inter-professional colleagues to incorporate naturopathic, functional, conventional and holistic approaches when treating her patients.
Dr. Dugas' studies have taken her abroad to Mexico and South Africa where she served in rural free community clinics and participated in preceptorships specializing in emergency medicine, obstetrics, gynecology and nutritional medicine. She has experience in pediatrics, regenerative injection and IV therapies and additional training from the Institute for Functional Medicine. She has participated in a wide variety of health advocacy work including national and state legislative lobbying and round-table discussions with health-care officials at a state level.
Dr. Dugas is married to the love of her life, Joshua and they welcomed their first child and greatest blessing into the world this year. She is passionate about her faith, her family and her work. When she is not in the clinic, you can find her dating her husband, snuggling her baby and puppies, hiking a new trail, running or reading the newest thriller novel. She is truly honored to serve the people within her new community of Billings Montana.
Memberships
Montana Association of Naturopathic Physicians (MANP)
California Association of Naturopathic Doctors (CNDA)
American Association of Naturopathic Physicians (AANP)
Oncology Association of Naturopathic Physicians (OncANP)
Gastroenterology Association of Naturopathic Physicians (GastroANP)
Pediatric Associations of Naturopathic Physicians (PedANP)
---
Patricia Holl, DC
"Comprehensive healthcare is the outcome of patient-doctor commitment to health, integrative care, and unremitting development of knowledge."
Education
Doctor of Chiropractic – Los Angeles College of Chiropractic; Los Angeles, CA
BA, Psychology (with honors) – Rutgers University; Newark, NJ
Certified Medical Examiner – DOT Physicals
Currently enrolled in The Carrick Institute for Graduate Studies pursuing a Diplomate in Functional Neurology.
Expertise
Spinal care, postural alignment, pain management, acute and chronic injury, joint disorders, personal fitness training and education
Licensing/Certification
Licensed Chiropractor – Montana Board of Chiropractors
Postural Alignment Specialist – Egoscue University; San Diego, CA
Options for Animals International Academy of Animal Chiropractic; Wellsville, KS – Instructor
Certified in Animal Chiropractic – American Veterinary Chiropractic Association and International Veterinary Chiropractic Association
Career Summary
Dr. Holl has almost two decades of experience in comprehensive chiropractic care for pain management, rehabilitation, pre- and post-surgical conditioning, and general wellness. She has been with Yellowstone Naturopathic Clinic since 2006, where she works with patients to relieve musculoskeletal pain without drugs or surgery. She coordinates patient chiropractic care with other specialties (alternative and allopathic) for patient benefit; frequently lectures to medical professionals and the public on chiropractic medicine and the benefits of appropriate stretching and exercise for pain management; and instructs patients on the importance of postural alignment and movement.
Before joining YNC, Dr. Holl co-managed patient care with orthopedic surgeons, internists, neurologists, psychologists, and pain specialists in multi-specialty and chiropractic practices in the Los Angeles area. Her work involved diagnostic referral and interpretation (X-rays and MRIs), physical exams, chiropractic adjustment, manipulation under anesthesia, and physical therapy supervision for patients with injuries and general pain and discomfort.
Memberships
American Veterinary Chiropractic Association
International Veterinary Chiropractic Association
---
Sally – Front Desk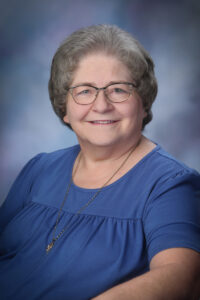 Kristina – Front Desk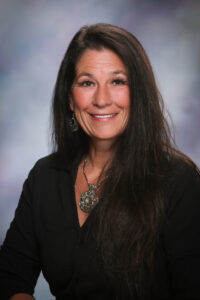 Jo- Administrative Support/Medical Records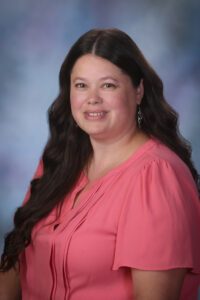 Jenelle – Practice Manager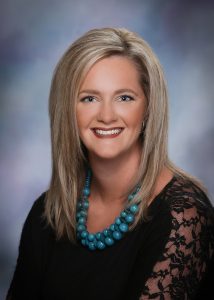 Colleen-Accounting/Benefits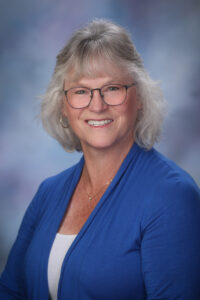 Bree- Medical Assistant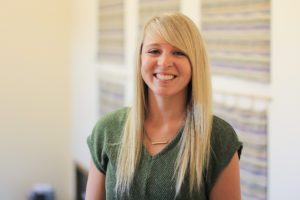 Chloe- Medical Assistant