Naturopathic Medicinary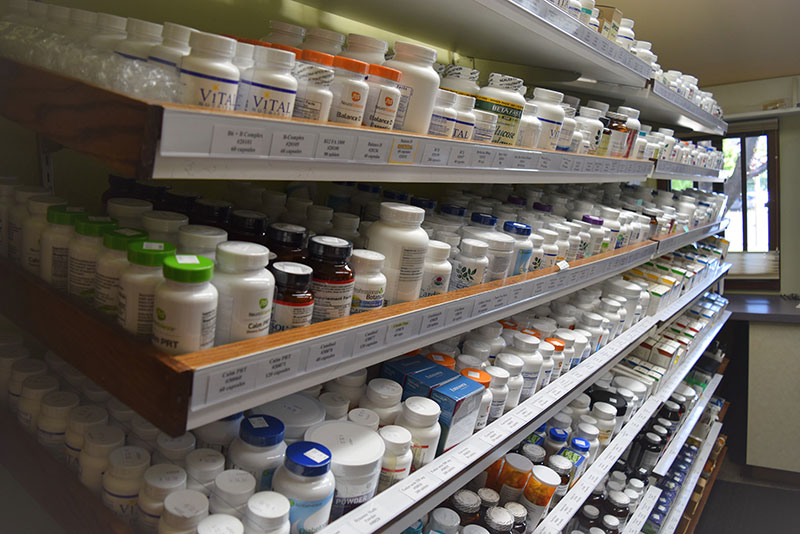 The naturopathic medicinary keeps on hand items prescribed for YNC patients by YNC doctors. These items include vitamins, supplements, homeopathic remedies, and tinctures. We do not dispense narcotics and do not keep narcotics on the premises.
Location
The naturopathic medicinary is located in the main reception area for the medical clinic. 720 N 30th Street Billings, MT 59101
Naturopathic Medicinary hours are the same as medical clinic hours
Monday, Wednesday, Thursday, Friday: 9:00 a.m. – 5:00 p.m.
Tuesday: 9:00 a.m. to 7:00 p.m.
Orders for Pickup
To avoid a wait at the naturopathic medicinary at the time of pickup, please order refills 3 hours in advance.
Shipping: We currently can not guarantee shipping times.
We will ship naturopathic medicinary items with prepayment of the item cost and postage.
Payment
Payment for all naturopathic medicinary items is required at the time of pickup or shipping request. We accept cash, checks, and all major credit cards.
Returns/Exchanges
For the safety of our patients, naturopathic medicinary purchases cannot be returned or exchanged.
Contact Info
406-254-9682 or email to yncdispensary@yncnaturally.com with the word HIPAA in the subject line to ensure your personal information is secure. If you choose to email for refills, please include your name, date of birth, method of delivery (pickup/shipping) and best way to contact you.
Announcement Update:
We regret to announce that we will no longer be able to honor a senior discount in our Medical Medicinary.
We did not come to the decision lightly. Cost of supplies and shipping have continued to increase over the past 2 years. We are committed to keeping our products as reasonably priced as possible for our patients. We are compelled to make this change.
We will continue to honor our multiple product order discount. We will place your bulk order at the time the products are ordered and paid for. Once we receive the products, we will contact you for pick up or you may elect to pay for items to be shipped to you. Please understand that shipping times may be longer than expected.
We look forward to continuing to provide you with your supplements as recommended by your doctor.
Thank you for your understanding.